Pictures: copyright

2023
Meeting the owner and acquiring the gate and grounds for our next step: reconstructing / inforcing the gate so the two temple guardians can take up residency in thier former home.



2022
NIO- AIR 2022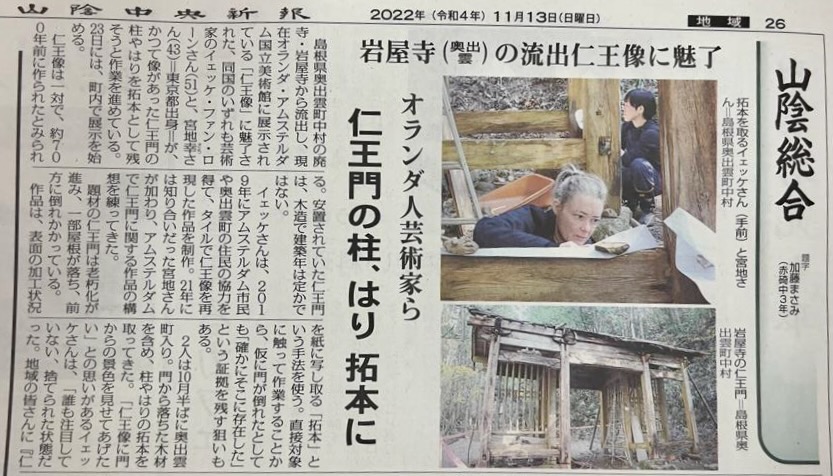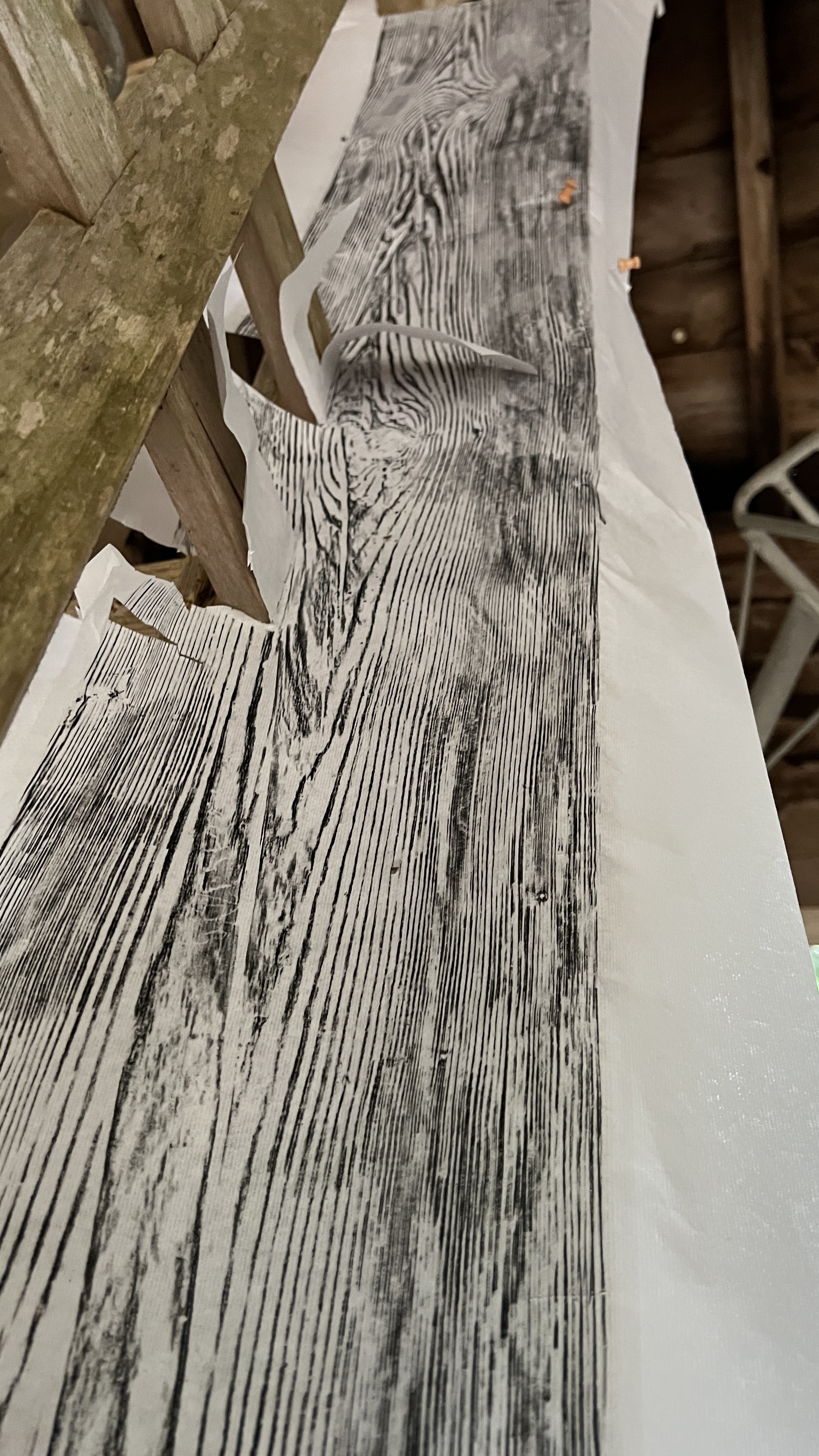 2021
First Nio-Festival opened by Dutch consul general Marc Kuypers, mayor Katta from Okuizumo cho. Celebrating with 'De Daltons', GIA NIOMON, visiting artist Sachi Miyachi and people of the Netherlands and Okuizumo Yokota.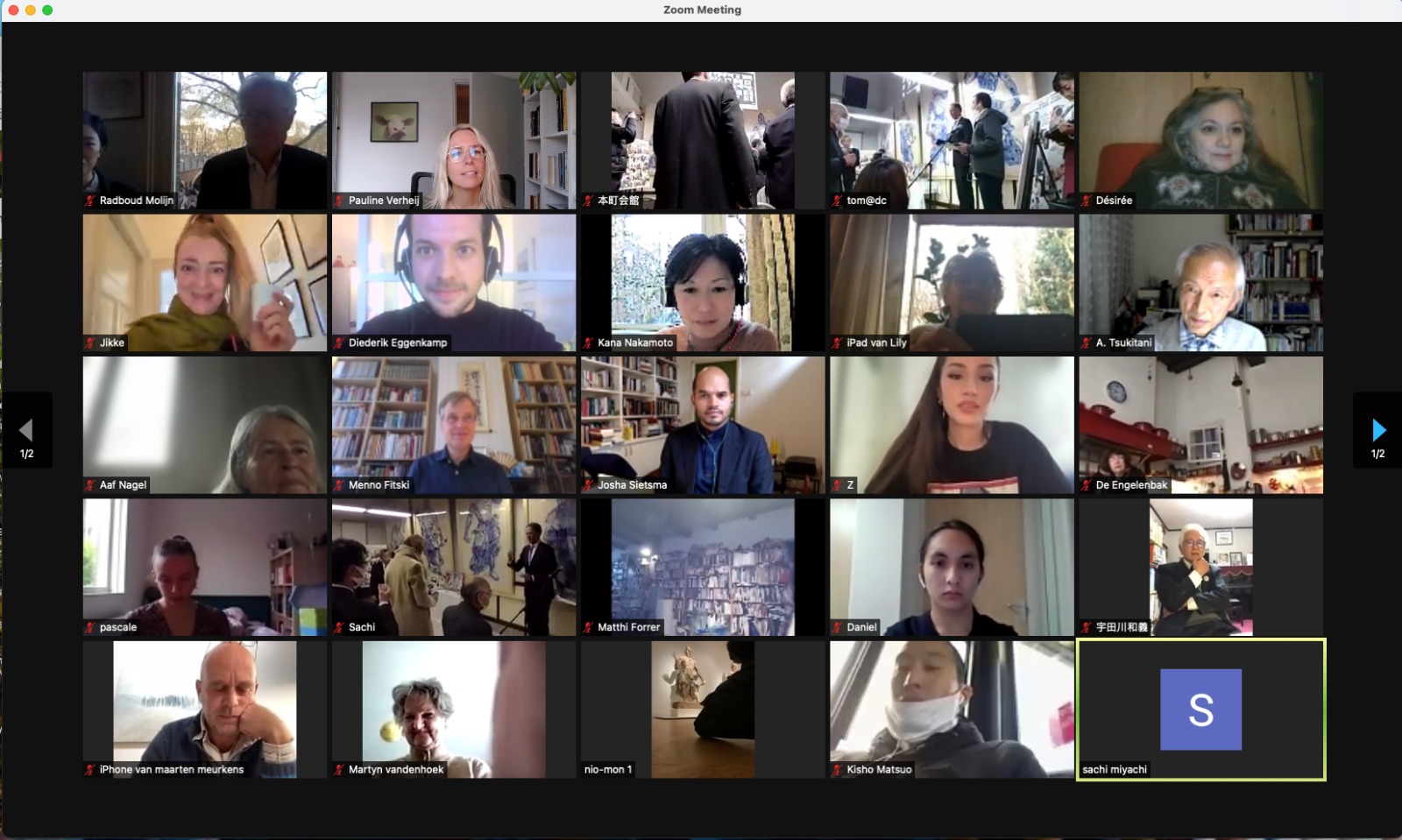 2018/ 2019
Issho-ni /Tomo-ni project. An art project in which the Temple Guardians traveled back to their hometown: in DelftBlue suits! Celebrating their (re) birthdays on November 23rd.



2017
Visting Yokota again, touching the gate in a series called TAST SNOR HAAR and meeting LOSS: the start of project Issho-ni/ Tomo-ni.



2015
Meeting the Nio in the Rijksmuseum of Amsterdam and visiting the gate in Okuizumo Yokota saying "Thank You" and reading my letter to her.